Argyll Islands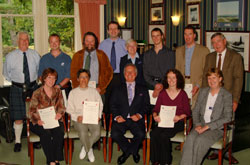 Tourist Guides Association (A.I.T.G.A.) is an affiliated member of the Scottish Tourist Guides Association (S.T.G.A.) and was started in 2003. Members currently come from the isles of Coll, Gigha, Iona, Islay, Jura, Mull a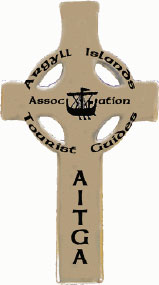 nd Tiree.
All members have been trained to S.T.G.A. standards and are qualified to guide in all the Argyll Atlantic Islands. All members will take guided tours on coaches and some individuals take their own trips - walking or driver guiding.
For further information about A.I.T.G.A. members and their contact details, please visit the separate island links by clicking on individual islands in turn.
If you wish to make a general enquiry or a booking, then please contact the A.I.T.G.A. booking service (operated by 'The Ross of Mull Historical Centre'), please telephone: 01681 700659 or click here.